Responsive IT Company Near You in Columbus, OH
Are you tired of your managed IT company being impossible to reach? Is your small business being nickel-and-dimed for every small fix? Or maybe you're just frustrated with your IT company as a whole? If so, you've come to the right place.
Here at Amaxx, we're ready to show you what fast, friendly, and highly-responsive managed IT services can do for your small or medium-sized business. Let our team of talented professionals solve your IT nightmares once and for all.

Call Us Today At 614-923-6700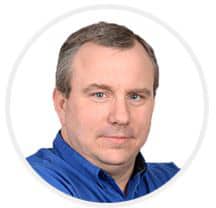 Our Promise to Respect Your Time
"I believe time is the one thing that you can't get back. That's why here at Amaxx, we staff our helpdesk with certified technicians that can resolve your problems on the first call.
On average, we answer your call within 30 seconds, and your problem will be resolved within 5 minutes. In fact, over 90 percent of all issues are settled on the very first call into the helpdesk. You won't hear, 'Let me have someone get back to you' from Amaxx.
So why pay your staff to wait around for your IT company to call them back when you can be up and running quickly because you've partnered with us?"
Services We Offer
At Amaxx, we take pride in being one of the best managed service providers in the Columbus, Ohio area. We take the time to listen and genuinely enjoy being able to offer our professional services to small businesses like yours. You can trust that Amaxx will always provide you with:
At Amaxx, we handle all of your IT services for a flat-rate fee. We want you to be able to focus on the essential parts of your business—not worry about your IT company. That's why all of our packages are 100 percent custom-tailored to your company's specific size, budgets, and needs.
Security Awareness Training
As a small business near Columbus, Ohio, you may not think you need to worry too much about network security. Unfortunately, 1 in every 5 small business networks may end up compromised at some point. Amaxx is here to put your worries at ease and make sure your small business is at minimum risk.
We'll work with you every step of the way to handle the details of your IT infrastructure. You won't need to focus on your technology services because we've got that covered for you. Instead, you can focus on what matters most—running your business.
What Our Customers Are Saying
We get it—biting the bullet to switch your managed service provider or to hire a new IT company can be nerve-wracking. But Amaxx is here to ease your worries and answer all of your questions.
If that isn't enough, see what our customers have been saying!
Who We Like to Work With
As we mentioned before, Amaxx typically likes to work with small to medium-sized companies located near Columbus, Ohio. That means you likely have 10 to 50 workstations (no more than 100) and rely on your computer or network for daily operations.
If you have a specialized line of business and you rely heavily on a particular type of software, we may be the managed service provider you've been looking for. So if you're ready to turn your technology into a powerful tool and move your business forward, let us know!
IT Industry Tips and Resources
Here are a few resources to check out on our website to help your small business!
Schedule Your First Appointment with Amaxx