Frustrated with Your IT Company?
We Resolve More Than 90% of IT Issues on the First Call
Time—it's the one thing that you can't get back. That's why here at Amaxx, we staff our helpdesk with certified technicians that can resolve your problems on the first call.
On average, we answer your call within 30 seconds and resolve your problem within 5 minutes. In fact, over 90 percent of all issues are settled on the very first call into the helpdesk. You won't hear, "Let me have someone get back to you" from Amaxx.
So why pay your staff to wait around for your IT company to call them back when you can be up and running quickly because you've partnered with us?
We'll work with you every step of the way to handle the details of your IT infrastructure. You won't need to focus on your technology services because we've got that covered for you. Instead, you can focus on what matters most—running your business.  If you're looking for an IT company near you in the Columbus area, make sure you give us a call.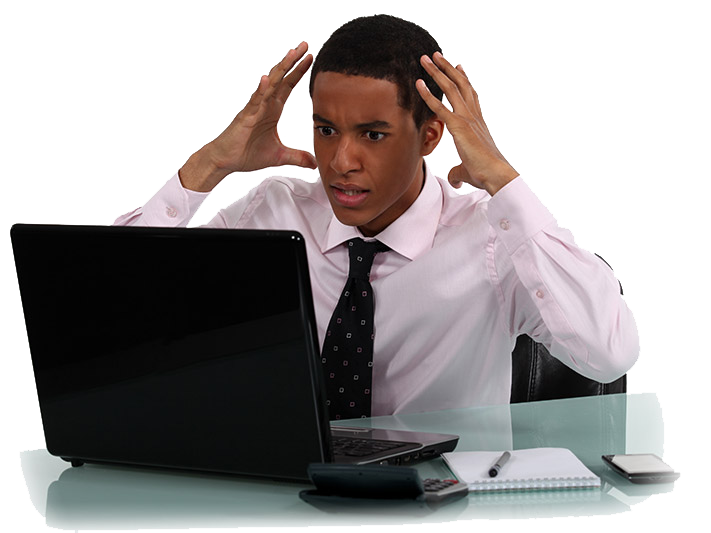 Cutting Corners on Network Security
Can Cost You
Are you tired of your managed IT company being impossible to reach? Is your small business being nickel-and-dimed for every small fix? Or maybe you're just frustrated with your IT company as a whole? If so, you've come to the right place.
Here at Amaxx, we're ready to show you what fast, friendly, and highly-responsive managed IT services can do for your small or medium-sized business. Let our team of talented professionals solve your IT nightmares once and for all.
Get the IT Support You Need for Your Business
At Amaxx, we take pride in being one of the best managed service providers in the Columbus, Ohio area. We take the time to listen and genuinely enjoy offering our professional services to small businesses like yours. You can trust that Amaxx will always provide you with:
IT Services Designed to Protect and Grow Your Business
Industry Focus:
IT Support for Law Firms
Professional services businesses like law firms often rely heavily on a particular type of software. You need a managed service provider with experience in your unique systems and applications—that's Amaxx.
Let us help you turn your technology into a powerful tool and move your law firm forward!
Our IT Company is Focused on You
We Handle All Aspects of Your IT
Being able to handle all of your IT support is a big benefit that Amaxx brings to the table. From a simple domain registration to a full network rebuild, we take care of it all through individual services or fully managed IT services.
No Nickels or Dimes Needed
Amaxx won't try to nickel and dime you. If you need new IT services, we'll present you with a business case and work with you on the best course of action.
Available at a Moment's Notice
When time is money, it's nice to know that your IT company will be available to help you day or night. Amaxx is always just a phone call away. Work with an IT company near you that has your back.