If You Haven't Considered IT Vendor Management, It Might Be Time.
If managing the relationships between you and all of your vendors starts to get overwhelming or takes up too much time, our IT vendor management solutions can solve your problems. Let us be a friendly and professional mediator between you and every single one of your technology vendors, freeing up the time you need to focus on more critical aspects of your business.
The Benefits of IT Vendor Management
It's no secret that successful vendor management is integral to the success of your business. You likely have dozens or hundreds of companies that you work with that each has specific vital details that can get messy if not managed properly. But when you have an IT company like Amaxx as for IT vendor management, you're already taking giant strides toward supporting your business. Here are some key benefits we provide to maintain a happy relationship with your technology vendors.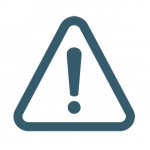 Reduce & Avoid Risks
Let us help you gain control of your IT vendor management and avoid potential problems along the way. We can reduce supplier risks by keeping track of potential fraud, performance tracking, and more to protect your business.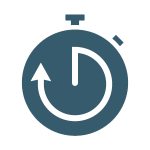 Improve Performance
When you have an IT vendor management system in place, you don't have to worry about keeping track of contracts, documentation, or other details. We'll do all the work for you and make sure everything continues to run smoothly.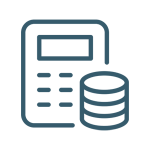 Lower Costs
Having an IT company manage your technology vendors can help reduce and lower your overall costs. You won't have to waste time comparing vendors and prices when Amaxx already has the results laid out for you. We'll help you get the best prices—guaranteed.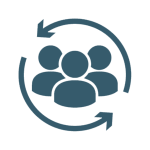 Efficient Onboarding & Communication
With our IT vendor management services, you can rest assured that your communications and onboarding processes are in good hands. We'll make sure new vendors are onboarded smoothly to make the process is as simple as possible for you and your business.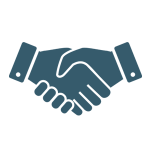 Enhance Relationships
When you make Amaxx your single point of contact, you can take the valuable time you save and use it in more productive ways. You won't have to worry about keeping up with IT vendor relationship management because we do all of that for you!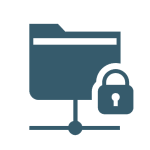 Better Contract Management
Our perfected IT vendor management system is in place to make sure all the information you need is always at your fingertips. You won't have to worry about searching for lost data, misplaced contracts, or communication errors because we have it organized in a way that's easy for you to access.
Keys to the Vendor Management Process – 4 Steps
Generally speaking, there are four steps to implementing a successful IT vendor management process.
Define Your Business Goals ➔ Select Your Vendors ➔ Manage Vendors ➔ Measure Your Results
While these steps may vary from business to business, it's essential to make sure you understand each one before you choose an IT vendor management provider.
At Amaxx, our first step is to define your business goals. We want to make sure that we're on the same page as your business and that the services we provide are fulfilling your exact needs. From there, you can provide us with a list of current vendors, or we can help you choose a few that best suit your needs.
After your vendors are in place, our IT firm will do the rest. We'll manage and monitor your vendors daily, making sure that performance and output are precisely where you need them to be. We handle all of the onboarding, communication, contracts, and more to ensure you're getting the best results possible.
A Great Support Company
"I had the pleasure of working with Amaxx for two years while I was managing the IT for a large community. IT was just one "small" part of my job, so I really had limited hours allotted to take care of the 60+ workstations and servers. We also needed to upgrade some parts of our infrastructure to deal with the increasing demands of our clients, expand our Wi-Fi, and get better use of our medical charting systems. The team at Amaxx was always available, and they provided great direction and advice. They always considered our bottom line in the process and followed through until everything was completed. For our regular/daily operations, I really had no concerns because Amaxx is a great IT vendor, and I knew that I could rely on them. My favorite service is their 24-hour monitoring.
Working at a 24-hour facility, it is nice to go home and actually not fret over "what could happen." If anything went wrong with our server, it was the Amaxx crew getting wake-up calls in the middle of the night... not me. I came into work a few mornings, and they were already there to repair some problems or do a necessary upgrade. They have always gone above and beyond and are very friendly as well."
Joy Keller
IT Support Blogs
Are you looking for a few more tips or tricks about improving your IT? Check out a few of our managed IT services or read some of our most recent IT support blogs below!
Ready to Talk About IT Vendor Management?
We'll work with you every step of the way to handle the details of your IT vendor management. You won't need to focus on your technology services because we've got that covered for you. Instead, you can focus on what matters most—running your business.
So if you're tired of the headaches involved with technology vendor management and want to remove some of your worries, give us a call or schedule an appointment today! Our outsourced IT services can make your life a lot easier.