A Great Support Company

I had the pleasure of working with Amaxx for two years while I was managing the IT for a large community. IT was just one "small" part of my job, so I really had limited hours allotted to take care of the 60+ workstations and servers. We also needed to upgrade some parts of our infrastructure to deal with the increasing demands of our clients, expand our Wi-Fi, and get better use of our medical charting systems. The team at Amaxx was always available, and they provided great direction and advice. They always considered our bottom line in the process, and followed through until everything was completed. For our regular/daily operations I really had no concerns because Amaxx is a great IT vendor, and I knew that I could rely on them. My favorite service is their 24-hour monitoring.

Working at a 24-hour facility, it is nice to go home and actually not fret over "what could happen." If anything went wrong with our server, it was the Amaxx crew getting wake-up calls in the middle of the night... not me. I came into work a few mornings and they were already there to repair some problems or do a necessary upgrade. They have always gone above and beyond and are very friendly as well.
Joy Keller
Handles all aspects of our IT
Being able to handle all our IT needs is a big benefit that Amaxx brings to the table. From a simple domain registration to a full network rebuild they take care of it all.

No nickel and dimes needed.
Amaxx does not try to nickel and dime you to death. If something is needed they will present a business case and work with you on the best course of action.

Available at a moment's notice
When time is money it's nice to know Amaxx is available to help day or night. They are always just a phone call away.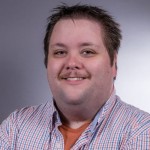 Jerry Marselle
Director of Technology
SMBH, Inc
As a small, growing business we rely heavily on Amaxx to keep our systems running optimally and also rely on them to keep in step with our growth needs. Their solutions are effective, practical and scalable. They allow us to focus on our core business and at a moment's notice Amaxx facilitates any need we have regardless of our users technical abilities. Amaxx is a part of the "value add" solutions we offer to our clients every day.
Doug Byorth
President
Focus Logistics Solutions
Immediate Customer Service

The single biggest benefit Amaxx brings to our school has been the hands-on immediate customer service. We call during nearly all of our operating hours and speak to someone who is only a few minutes away. It gives us peace of mind to know that the staff are so close and so willing to help us.

Hands down Amaxx does customer service better than ANY other IT firm. They respond quickly to email and phone. They also are patient and kind to ALL of our staff members without regard to individual comfort with technology.

When Amaxx becomes part of your family like it has ours you will get not only get total comfort with your security and technology, you will also get a partner that will help see your business through

Jessica Doggett
School Director
Paul Mitchell The School Columbus
Information technology is mission critical to serving our clients. We have been with Amaxx for 2 years and systems are performing better than expected. We have had no down time whatsoever. We worked with Amaxx to develop and purchase our IT systems, and their knowledge and experience provided us with a superior system to enable us to serve our clients effectively and efficiently.

Amaxx service is exceptional and much better than other IT service providers. They are responsive, professional and friendly in all interactions.

You will not regret going with Amaxx
If IT and communications are essential to your business, you should engage Amaxx.

Timothy Mitchell
Partner
Gerber & Mitchell, LLC
Having one IT company handle all locations is a big benefit to us.
We have multiple companies with multiple locations around the US. Amaxx can handle all our locations with a single call from our employees no matter what office they are at.

Amaxx is on call, so no matter what time it is, Amaxx is always there to help us. Having this type of service is important to our company, because we have so many employees that travel, and may need help while on the road at different hours of the day.

Amaxx gives top notch customer service.
If you are looking to choose an IT company, it would greatly benefit you to choose Amaxx to service all your IT needs. There is no job too big or small that they can't handle.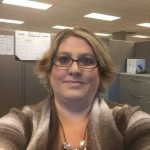 Jodi Duncan
Jr. Accountant
Skyclimber, Inc