Let's face it—your law firm is dependent on technology for emails, record management, scheduling, time tracking, financials, collaboration, and more. Your technology is dependent on the software, hardware, and server management system you choose. And what about network security? With cyberattacks growing more prevalent, you need to make sure your data is locked down. It's not hard to see why investment in legal IT services is growing 25% faster than spending by businesses as a whole.
There's also the cost of downtime associated with IT issues. Gartner reports that the average cost of downtime is $5,600 per minute. Ninety-eight percent of businesses indicated that one hour of downtime costs more than $100,000, while 81% said it costs their business more than $300,000. The bottom line is that any lost time associated with IT failures will harm your firm's profitability and efficiency.
With greater reliance on technology, there's simply a greater need for IT support at your law firm. According to the ABA, 61% of solo lawyers and 77% of firms with 2-9 lawyers use IT services to resolve issues.
16 Questions To Ask Before Hiring An IT Company
If You Depend On Your Computer Network To Run Your Business, This Is One Report You DON'T Want To Overlook!
Why Your Law Firm Needs Managed IT Services
For most law firms, managed IT services is the way to go. Managed IT services deliver proactive support at a fixed cost. You'll have access to the latest technologies and software that can make your law practice more efficient and productive. You'll get faster resolution and support. But most importantly, you'll be able to stay focused on your law practice and clients.
Here are ways our Managed IT Services can directly benefit your law firm.
Cybersecurity
Considering the confidentiality of your information, the last thing your firm needs is a data breach that will damage your reputation and bottom line. Managed services proactively monitor your IT systems for viruses and suspicious activities that could lead to a full-blown cyberattack. You'll get state-of-the-art security to assess vulnerabilities and keep your data safe 24/7/365. You can also benefit from cybersecurity training.

Cloud Management
Storing your documents and files on the cloud gives your law firm access to data in your office, the courtroom, or while you're on the go. It can also support multiple locations in the event you have offices in different locations. You'll improve workflows, document management, and security through cloud computing.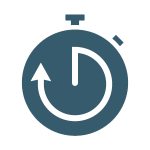 Business Continuity
A good MSP can work with you to develop a business continuity plan to protect your firm in the event of a natural disaster, security breach, server outage, or other threat. Reports indicate that 60% of small businesses close within six months of a major cyberattack. You don't want that to happen to your law firm. With the right mix of IT services, it won't.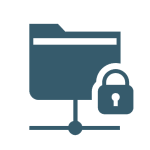 Compliance
Your law firm deals with client information that is protected by law. HIPAA, for example, has stringent regulations protecting medical records. It's incumbent on you to keep your technology up-to-date to make sure it complies with laws and regulations. Otherwise, your firm could face stiff penalties. Our Managed IT Services will help ensure your systems are compliant.

New Technologies
It stands to reason that a dedicated IT company will be able to provide you with the latest software and IT solutions that can improve your efficiency and workflows. Your focus has to be on changes to the law. A company focused on legal IT services can do a better job of keeping you abreast of technology.

Data Backup
The information housed on your network and computer systems can't be replaced. Hard drives fail. Laptops can be stolen. Data can be erased by accident. With our Managed IT Services, your data will remain safe and secure with remote data backup services.

Software
IT support can be beneficial in not only maintaining software but also selecting software. There's financial and accounting software, billing and timekeeping software, case management software, CRMs, and others. The right MSP can help you make appropriate selections and even support you with vendor management. Selection aside, your MSP can also ensure your software remains current.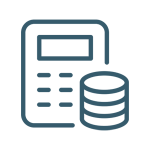 Cost Savings
One of the chief reasons you'll want to get IT support for your law firm is cost. There are a lot of ways to save money. Outside IT services can avoid the overhead attached to in-house staff. They can increase your uptime and optimize your firm's workflows to save time. A survey conducted by CompTIA of 400 businesses reported that 184 respondents reduced costs by 25% or more, while another 58 reduced costs by more than 50%.
10 Technology Trends Impacting Legal Firms
Attorneys will continue to work more remotely.
More and more legal practices will go paperless.
IT solutions and legal tech will continue to expand to increase the efficiencies of legal practices while improving client support.
eDiscovery will continue to replace paper-based discovery.
Legal firms will increase their vigilance surrounding cybersecurity.
Millennials graduating from law school will drive an increased reliance on technology and alternate work arrangements.
Artificial Intelligence (A.I.) will automate tasks like completing forms, finding terms in legal documents, legal research, and paperwork. Chatbots will be deployed on law firm websites to automate intake and answer basic questions.
Virtual Law Offices (VLO) will increase as legal IT services and tools grow.
Automation surrounding business processes, documents, financial management, and contracts will expand to save time.
Blockchain technology platforms will increase with the express purpose of reducing the cost of legal services.
Want to Improve IT Support for Your Law Firm?
Technology will continue to impact your law practice. Make sure you have the right IT services in place to help your firm grow, increase profits, and remain safe from hackers. Our Managed IT Services are focused on the legal industry. Give us a call to see how we can help.
What Our Customers Are Saying
We get it—biting the bullet to switch your managed service provider or to hire a new IT company can be nerve-wracking. But Amaxx is here to ease your worries and answer all of your questions.
If that isn't enough, see what our customers have been saying!
IT Support Tips & Resources
Schedule Your Free Network Security Audit
Why take chances with cybersecurity? Get a free network audit and cost evaluation from our IT company.